St. Katharine Docks Marina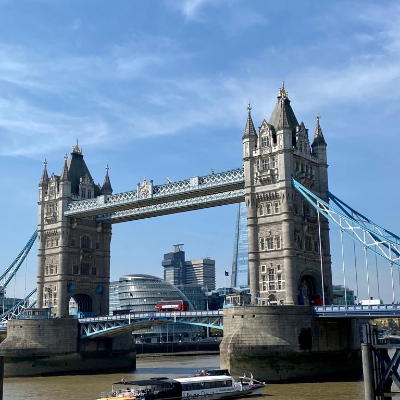 London, England
April 21, 2022
Overview
SeaKeepers were guests of St. Katharine Docks Marina in London, England today for the opening day of the London Luxury Afloat Boat Show presented by British Marine. The marina is managed and operated by IGY Marinas right beside the historic Tower of London and Tower Bridge.
Among all the incredible yachts, we were fortunate to see Her Majesty The Queen's Royal Row Barge, Gloriana, a showcase of traditional British boat-building. The 92-foot decorative barge was built to mark The Queen's Diamond Jubilee in 2012.
Thank you to the marina for such a warm welcome, as our lead of International Partnerships, Gill Rodrigues, had the opportunity to learn more about "Cleaner Marina" policies and ideas for improving the current aquatic ecology of the marina habitat. SeaKeepers enjoyed the spectacular tour of the docks in the warm Spring sunshine.
We look forward to seeing a SeaKeepers DISCOVERY Yacht in the marina soon.
Partner Sites
St. Katharine Docks Marina
London Luxury Afloat Boat Show
Photo Gallery
This slideshow requires JavaScript.