A Song for the Sea International Songwriting Competition 2022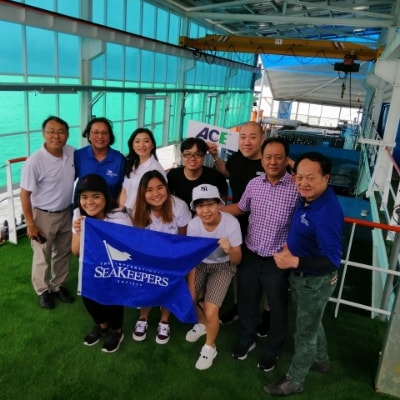 Singapore
March 10, 2022
The International SeaKeepers Society Asia collaborated with Hitmaker Global Academy to present the winners of "A Song For The Sea" International Songwriting Competition (ISWC) 2020 in an Awards Ceremony held at Festive Arts Theatre, Our Tampines Hub.
The Awards Ceremony which was postponed from 2021, due to the COVID-19 pandemic took place on March 10, 2022. Aimed at generating greater awareness of the plights of our oceans, and to bring people together for a greater purpose through well-written songs encompassing the three key aspects of Education, Social Awareness, and Entertainment: "A Song For The Sea" songwriting competition based on the theme "What a Wonderful World" culminated in the awards ceremony earlier this month.
An illustrious panel of judges in this inaugural competition included industry heavy-weights Mr Jeff Miyahara, Founder and CCO of Hitmaker Global Academy and CEO of J-POP, Mr Eric Wong, Creative Director of United Records Productions (URP), Mr Jeremy Monteiro, Singapore's jazz extraordinaire and Executive Director of the Jazz Association of Singapore (JASS) and Mr Julian Chang, President of the International SeaKeepers Society, Asia.
Partner Sites
Hitmaker Global Academy