Classroom Visit at Colossal Academy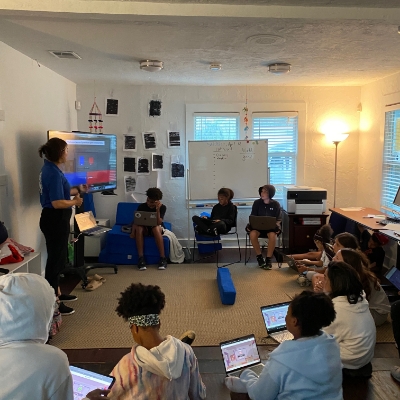 Fort Lauderdale, Florida
April 13, 2023
Overview
On Wednesday, April 13th, 2023, The International SeaKeepers Society assisted Colossal Academy in facilitating in-classroom watershed science lessons to 1 class of 15 middle school students and 2 educators. During our visit the students got to participate in many activities. At first Students learned about the importance of watershed science. This was followed by playing a competitive watershed quiz game, discussing how urban areas and extreme weather impacts watersheds and coastal health. SeaKeepers then provided one of their Earth Echo water testing kits so the students could understand the chemistry of local flood waters, and the impacts it can have! This included discussing the impacts of anthropogenic pollutants, and the exploring the dynamics of coastal watersheds.
The group got to learn about the hydrology of watersheds as well as the anthropogenic threats that watersheds face. These include plastic litter, marine debris, air and oil pollution, nutrient pollutants like fertilizers, and more from terrestrial sources like homes, businesses, and roadways. This pollution is carried by rain and flood water to canals, rivers, and bays, which can build up and lead to algal blooms and fish kills, which have been increasing in frequency and intensity in places like South Florida. Students also learned about the most common types of anthropogenic pollutants and how to prevent them. By identifying different types of marine pollutants, students were able to connect their personal choices and actions to environmental issues, and better understand how to limit their own environmental "footprint" in their everyday lives.
Outing Goal
Through these activities, we aimed to assist colossal academy in educating students in Ft. Lauderdale about the impact their actions and choices have on the local and global marine environments. Additionally, students were able to learn about marine ecology and hydrology as pertinent to Biscayne Bay and beyond to provide context to how we interact with complex ocean systems.
Partner Sites
Partner Logo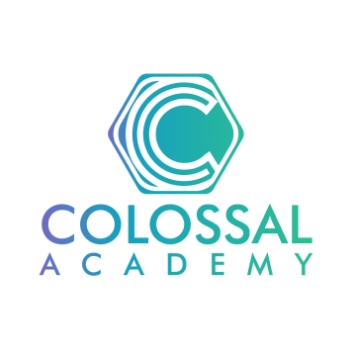 Photo Gallery
This slideshow requires JavaScript.