Expedition Aboard DISCOVERY Yacht Asean Lady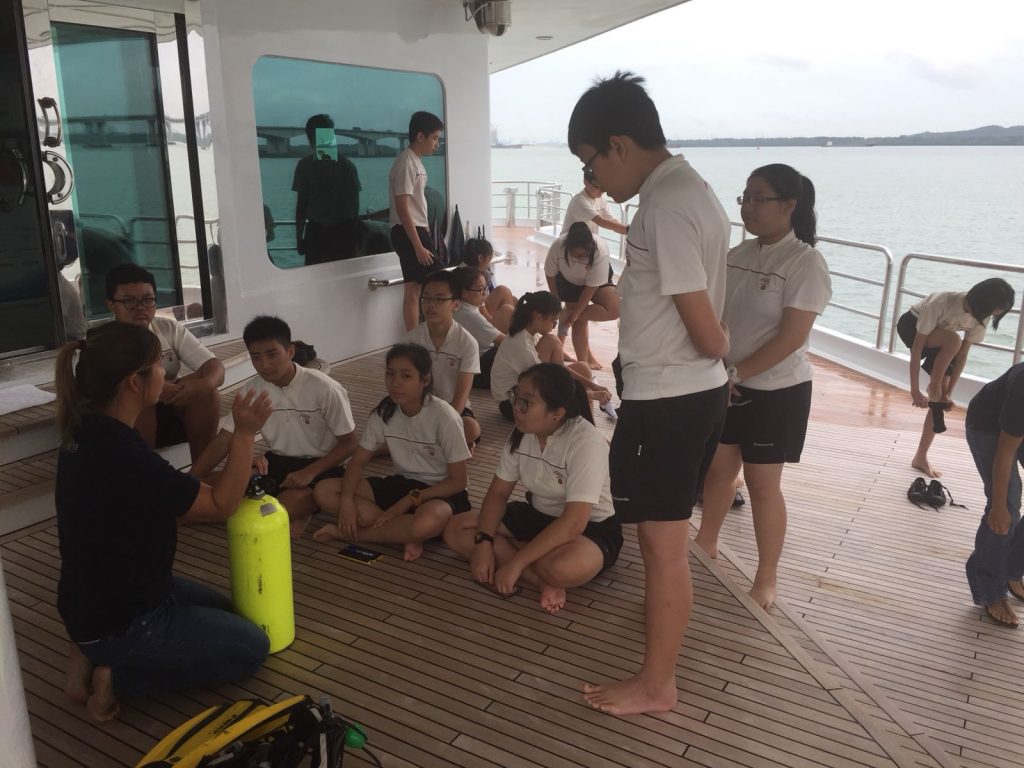 Expedition Aboard DISCOVERY Yacht Asean Lady
January & February, 2018
70 students from Compassvale Secondary School's Environment Club attended SeaKeepers, Asia's first educational outreach of the year on the 19th of January. The students attended a presentation titled "Introduction to Marine Science & Conservation," which was given by Mr. Chua Sek Chuan, Senior Manager of Outreach and Education at St John's Island National Marine Laboratory. After the presentation, the students had the opportunity to engage with Mr. Chuan and ask questions about marine science.
After the initial outreach, 20 students were invited to join a Floating Classroom that took place on the 2nd of February on board DISCOVERY Yacht Asean Lady. Marine biologists from the Tropical Marine Science Institute of the National University of Singapore gave a presentation on Singapore's marine biodiversity and its current challenges. Students also learned about a successful research project that involved transplanting corals onto human-made structures attached to seawalls around the Singapore coastline. They learned that the project is proving to be conducive to encouraging marine life as well as reducing the impacts of coastal development and loss of marine biodiversity.
The students also participated in a plankton trawl exercise, practiced identifying marine organisms, and learned about dive gear.
Partner Sites
Rolls-Royce
Raffles Marina
Tropical Marine Science Institute of NUS
Compassvale Secondary School
Photo Gallery
This slideshow requires JavaScript.