Floating Classroom with Pompano Beach Public Library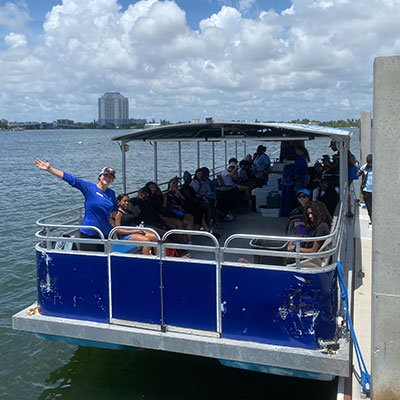 Biscayne Bay, Florida
July 29, 2023
Overview
On Saturday, July 29th, 2023, The International SeaKeepers Society's Education Outreach Program partnered with Pelican Harbor Seabird Station to host a group of 22 multi-age students and parents through Pompano Beach Public Library aboard DISCOVERY Yacht (D/Y) River Queen in Biscayne Bay.
To begin our day, we joined D/Y River Queen and made our way down Biscayne Bay to the mouth of Little River while discussing how the local watershed functions and results in different types of pollution in the bay, and how it can impact local wildlife and public health. Once up the Little River, students and parents were able to participate in water quality testing using our Earth Echo testing kits, which we used to discuss the changing conditions in the Bay and how those changes can impact the ecosystems there.
While performing and evaluating our water tests, D/Y River Queen traveled back through the Bay to Pelican Island, where students were able to collect about 25 lbs of coastal debris! To end our day, we brought students and chaperones to Pelican Harbor Seabird Station, where volunteer staff members gave us a tour, and introduced us to some ambassador animals like owls, hawks, pelicans, and opossums.
We finished the day with a wrap up discussion about how our daily choices can impact the world around us and the many different things that we as individuals can do to help keep wildlife and our planet healthy and thriving, including reducing our waste production, minimizing greenhouse gas emissions, and following local wildlife recreation guidelines.
Outing Goal
The goal of this floating classroom outing was to leave the Pompano Beach Public Library students with a better understanding of how pollution impacts our waterways, wildlife, and how we can prevent different types of pollution in our everyday lives. We had such a great time and hope to work with these organizations again the future!
Partner Logo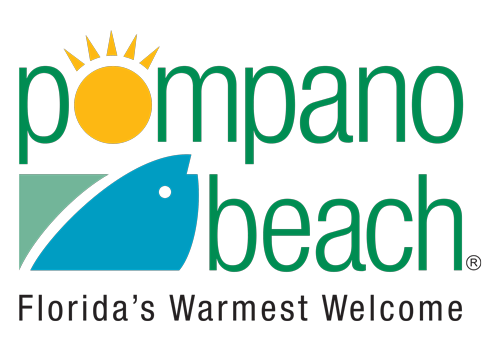 Photo Gallery
This slideshow requires JavaScript.