Floating Classroom with TeamTide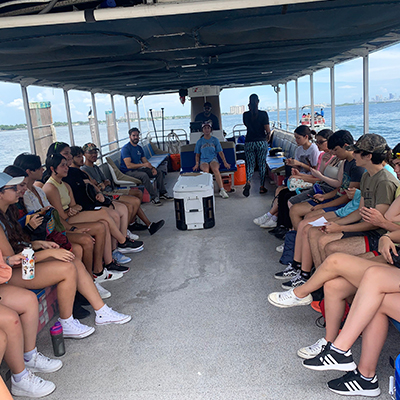 DISCOVERY Vessel River Queen
Miami, Florida
August 27, 2022
Overview
On Saturday, August 27th, 2022, The International SeaKeepers Society hosted a floating classroom aboard the Watersports Association's DISCOVERY Vessel, River Queen. Twenty-two students from Miami Coral Park Senior High School, and a few from Southwest Miami Senior High School attended together as part of TeamTide, a non-profit founded by senior Ashley Soto.
TeamTide was founded to give young people a platform to act for change, and enables high schoolers to have a positive impact on real-world issues. While SeaKeepers facilitated the floating classroom, the first time initiative was taken by the students. It was not scheduled as a school field by a teacher or camp coordinator, but by the youth genuinely wanting to learn about their backyard and find ways to help with the pollution problem in the ocean.
We were very happy to go into detail on water quality with the students utilizing EarthEcho kits, and lead discussion around what anthropogenic effects on the Biscayne Bay look like. Students learned about the ways water quality parameters can change because of our behavior as humans, and what happens to the Bay's organisms and ecosystems when water is too hot or dissolved oxygen is too low. After water quality testing, which took place at the mouth of the Little River, River Queen brought students to Pelican Island for a cleanup. About 81 pounds of trash was cleared from the island's shoreline, tidepools, and mangroves, and the day was concluded with discussion around the items found and ways that we can all reduce our consumption of these things in our own daily lives.
Outing Goal
CleanSwell is a trash collection mobile app developed by Ocean Conservancy and utilized by volunteers at each of our cleanups that allows them to record the types and quantities of trash found during their clean. Our mission at SeaKeepers begins with the foundation of research followed by the education of communities that empower them to protect and restore the surrounding coastal and marine environments. Data from the CleanSwell app is included in a global database that scientists everywhere can access and provides a means of identifying pollution trends that are location specific. Using CleanSwell at our cleanups involves community members in the Ocean Conservancy's pursuit of evidence based solutions for a healthy ocean and the wildlife and people that depend on it, as well as provides the data necessary for effective local legislation to be written accomplishing the SeaKeepers' goal of protection and eventual restoration. This floating classroom included a cleanup in which 100% of students participated in downloading and using CleanSwell, and accounted for 100% of the trash collected. Students that participated were able to then present the data to their school to show the types and amounts of trash they cleaned.
Partner Sites
Watersports Association, TeamTide, Miami Coral Park Senior High, Southwest Miami Senior High
Partner Logo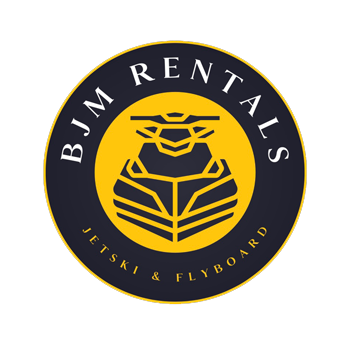 Photo Gallery
This slideshow requires JavaScript.