International Coastal Cleanup Day 2022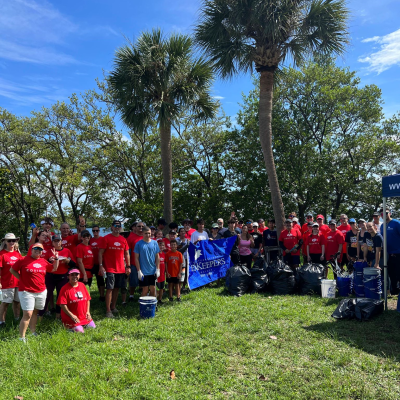 Morningside Park, Florida
September 17, 2022

Overview
On Saturday, September 17th, 2022, The International SeaKeepers Society hosted a cleanup at Morningside Park to celebrate International Coastal Cleanup Day, the world's largest, one-day volunteer effort for our oceans and waterways. Our cleanup was just one of more than 50 cleanups that took place in Miami-Dade County organized locally by VolunteerCleanup.org, and spearheaded globally by Ocean Conservancy. At our location, we were joined by 63 volunteers who spent the morning collecting litter and marine debris from the mangroves, shoreline, marine outfall pipeline, parking lot and the green of the park for a total of almost 290 pounds of trash.
Participants removed quite a few items from the environment in a friendly competition for the, "weirdest item," including a giant picture frame, dog-shaped candle, a doll, and even a photograph in a bottle. After the volunteers voted, the photograph in a bottle won, and its discoverer was awarded with a reusable utensils set. We are so proud of our volunteers for leaving Morningside Park 290 pounds cleaner and lighter, and look forward to seeing you all at cleanups in the future.
Outing Goal
CleanSwell is a trash collection mobile app developed by Ocean Conservancy and utilized by volunteers at each of our cleanups that allows them to record the types and quantities of trash found during their clean. Our mission at SeaKeepers begins with the foundation of research followed by the education of communities that empower them to protect and restore the surrounding coastal and marine environments. Data from the CleanSwell app is included in a global database that scientists everywhere can access and provides a means of identifying pollution trends that are location specific. Using CleanSwell at our cleanups involves community members in the Ocean Conservancy's pursuit of evidence based solutions for a healthy ocean and the wildlife and people that depend on it, as well as provides the data necessary for effective local legislation to be written accomplishing the SeaKeepers' goal of protection and eventual restoration. This cleanup saw 15% of volunteers participating in this citizen science opportunity and about 93% of the trash accounted for.
Partner Sites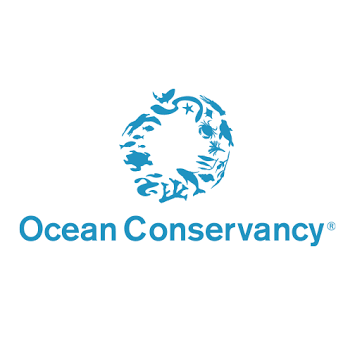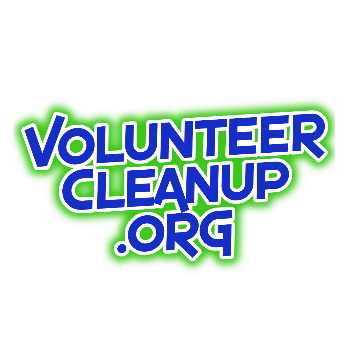 Photo Gallery
This slideshow requires JavaScript.