Junior SeaKeepers Floating Classroom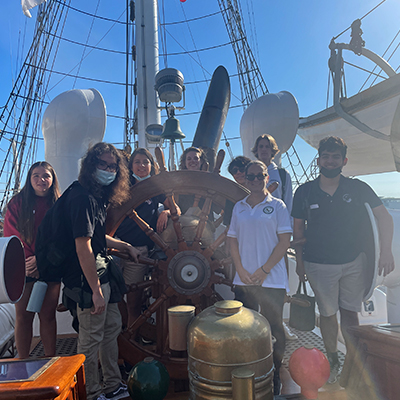 Statsraad Lemkuhl
Miami FL
December 9, 2021
Overview
In December 2021, Junior SeaKeepers had the unique experience of visiting a Norwegian tallship, the Statsraad Lemkuhl, which is circumnavigating the world as a research vessel as part of One Ocean Expedition.
On board the ship, students met researchers, listened and participated in a panel discussion focused on Ocean Monitoring and Resilience, and toured the 322' ship. As part of the panel discussions, students asked scientists and industry professionals about their experiences, and the panel provided advice for the young marine stewards.
The Junior SeaKeepers Program is a 6-month training program for high school students interested in marine science, research, and conservation. To learn more about the program and how to apply for the 2022-2023 cycle, contact [email protected].
Partner Sites
One Ocean Expedition
Statsraad Lehmkuhl