Junior SeaKeepers/IGFA Sustainable Angling Floating Classroom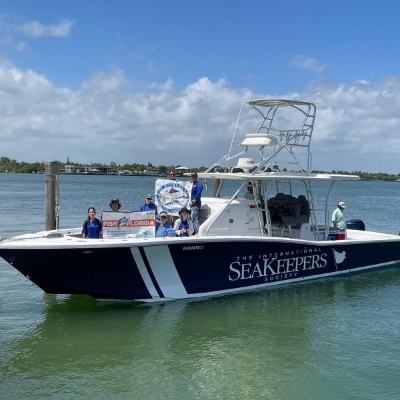 SeaKeepers' Vessel DISCOVERY
Biscayne Bay, Florida
April 1, 2023
Overview
On Saturday, April 1st, 2023, The International SeaKeepers Society hosted the second Junior SeaKeepers Program floating classroom opportunity for Spring semester students. This floating classroom gave students the chance to explore sustainable angling and fish physiology through a fishing trip in Biscayne Bay with the International Game Fish Association (IGFA) aboard the SeaKeepers' Vessel DISCOVERY.
Before disembarking, the SeaKeepers and IGFA education teams gave our small subgroup of Spring Junior SeaKeepers an introductory lesson on sustainable angling, including the safe release of fish and how to navigate seasonal catch regulations. Once we reached our fishing spot, we tested the water quality using our Earth Echo kits and discussed how the conditions of the Bay may have changed after recent bouts of rain and localized flooding in South Florida, as well as how these changes may impact fish populations and the species we see. We finally had our students drop lines in the water where they reeled in almost 20 fish of 5 different species. Our catches included checkered pufferfish, lane snapper, grey triggerfish, and white and bluestripe grunt, all of which were safely released. To conclude the trip, we noted some of the different body shapes of the species we observed and hypothesized what that might mean for the way they live, including their diet, breeding habits, and whether or not they are venomous or poisonous. On our return to the marina, our teams led a final wrap-up discussion about the day's activities, highlighting all of the different opportunities that we have to learn about our beautiful natural ecosystems right here in our own backyard, and the even more opportunities we have to protect these ecosystems through our everyday actions.
Outing Goal
By attending floating classroom outings, Junior SeaKeepers can take lessons they are learning from webinars, workshops, and cleanups and apply them directly to the local natural environment. In this floating classroom, we hope students were able to better understand how environmental and recreational regulations are created to keep our ecosystems healthy, and what those look like as sustainable anglers and general recreational users like in the practice of our waterways. As always, we aim for students to leave experiences with us with a better understanding of how their everyday choices impact the world around them, and, therefore, how their conscious actions every day can create a better natural world for their future.
Partner Logo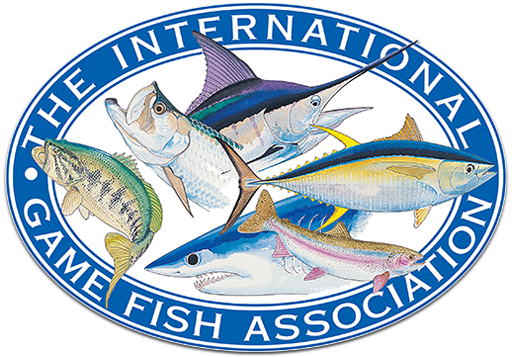 Photo Gallery
This slideshow requires JavaScript.