Junior SeaKeepers: Sea Turtle Research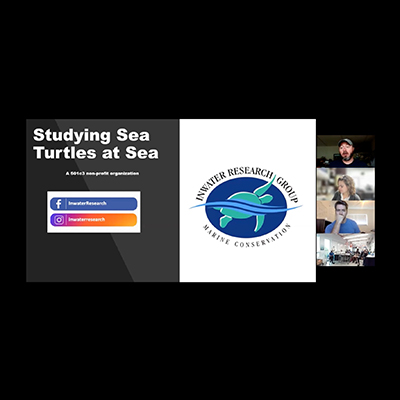 Miami, FL
November 2021
In November 2021, students in the Junior SeaKeepers Program at Cushman High School listened to a webinar focused on sea turtle research, delivered by Ryan Welsh of Inwater Research Group.
Students learned about local populations of sea turtles in Florida and the Caribbean and their current threats. Inwater Research Group specializes in sea turtle research at sea, as opposed to on land, and Ryan shared the various projects they are currently working on. Most excitingly, he shared how his team studies these animals as they swim in the water column and what it is like to work with sea turtles as a career.
The Junior SeaKeepers Program is a 6-month training program for high school students interested in marine science, research, and conservation. To learn more about the program and how to apply for the 2022-2023 cycle, contact [email protected].