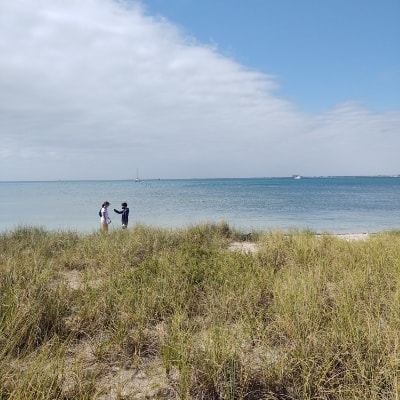 Hobie Beach
February 20, 2022
Overview
On Sunday, February 20, 2022, SeaKeepers returned to Hobie Beach to get in the grasses, walkways, and cracks and crevices of this stretch of coast to clear out 61 pounds of trash. We found a lot of takeout containers, utensils, straws, and cup lids, as well as plastic bags and bottle caps - metal and plastic alike.
Our volunteers have been doing a great job tracking the types of trash they cleaned using Ocean Conservancy's CleanSwell app, which is how we are able to know all of the different things piled into their buckets! Not only does CleanSwell give us at SeaKeepers an idea of what kinds of trash are a problem on Virginia Key, but scientists all over the world are able to tap into this global database to observe trends in the types of trash present in different areas. This information is also important in advocacy at the legislative level.
At SeaKeepers, we believe data provides the basis for change, and our volunteers embody this belief, with almost 25% of participants in this cleanup supporting this mission with CleanSwell! As always, a huge thanks to everyone who came out on this warm and bright morning, and we are so looking forward to joining you again next time, on our journey towards cleaner oceans.
Partner Sites
Photo Gallery
This slideshow requires JavaScript.