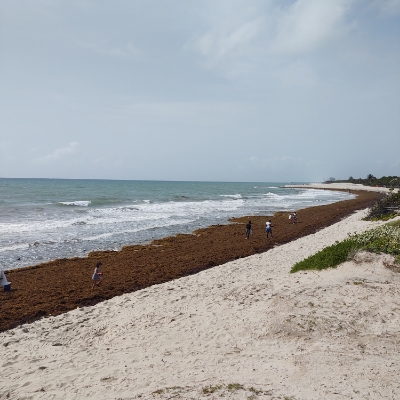 Dania Beach, Florida
May 22, 2022
Overview
On Sunday, May 22, 2022, SeaKeepers co-hosted a beach cleanup with SeaExperience, a dive shop located in Fort Lauderdale. Sea Experience is awarded the PADI Green Star to commemorate its efforts and dedication to conservation and identify them as a dive shop that cares about our coastal environment and actively takes steps to protect it.
The morning was windy and the beach had quite a bit of seaweed washed up onto it containing excessive amounts of plastic pollution entangled in it, in addition to the debris found farther up on the sand, in the dunes, and in the grasses leading to the beach. Thirty-five volunteers collected two bags of trash weighing in at 64 pounds. Some of the debris finds included discarded beach toys, shoes, and other articles of clothing, as well as bottle caps, plastic plates, cups, and utensils.
Thank you to everyone who participated in this weekend's cleanup, and thanks to Sea Experience for collaborating with us.
Partner Sites
Sea Experience
Photo Gallery
This slideshow requires JavaScript.