SeaKeepers at the Monaco Yacht Show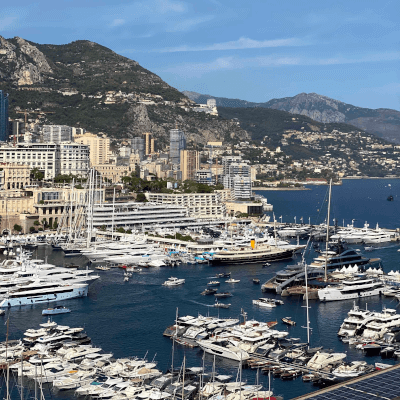 Monaco
September 26-30, 2023

Overview
The International SeaKeepers Society returned to Monaco for the 2023 Monaco Yacht Show. Chairman Jay Wade, Chairman Emeritus Michael Moore, board members Dr. Mark Luther and Norma Trease, and Christina Lotter, valued member of SeaKeepers Women in Ocean Advocacy Committee joined the SeaKeepers team for a productive yacht show.
The programming team hosted a series of focused panel discussions with Icon Yachts & Cookson Adventures for the ICONversation at the Icon Yachts stand and with ACREW at the Musée Océanographique de Monaco, with program partner FarSounder to address some of the key issues facing the ocean. It was inspiring to join lively discussions around sustainability, ocean health, and the importance of yachting with a purpose. We took the opportunity to gather industry leaders in our community for our inaugural Ocean Science Roundtable. Thank you to all who joined us, we look forward to the year ahead with you by our side. It was a week of meetings, presentations, and a wonderful opportunity to strengthen our existing partnerships and explore new and exciting collaborations as we look to the next 25 years and the health of our ocean.
Outing Goal
To Represent SeaKeepers' mission at the Monaco Yacht Show.
Photo Gallery
This slideshow requires JavaScript.