'Sheroes of the Ocean' Panel in honor of World Oceans Day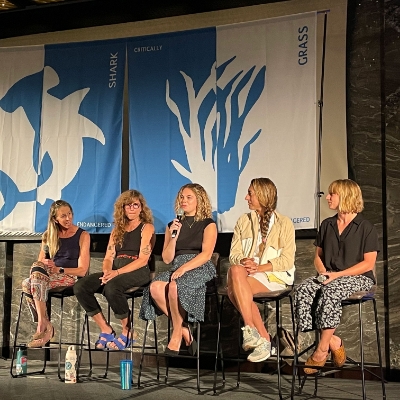 Miami Florida
June 12, 2022
Overview
SeaKeepers joined the Blue Scholars Initiative for a panel discussion of ocean conservation from the perspective of women leaders across Miami. Joined by Artists Beatriz Chachamovits and Ana Teresa Fernandez, Meredith Bass from the Blue Scholars Initiative, and Lauren Reilly of MUVE of Frost Museum of Science, SeaKeepers spoke to the audience about the challenges associated with ocean conservation, the tools we can use to overcome these challenges, and where to source hope when surrounded by environmental despair.
The event was held at the W Hotel on South Beach, and concluded the weekend-long celebration of World Oceans Day held annually by Blue Scholars Initiative and ARTSail.
Outing Goal
Forty Attendees learned about SeaKeepers local and international work, and discussed how to remain hopeful in a place often faced with environmental challenges.