Young Professionals in Yachting Member Meeting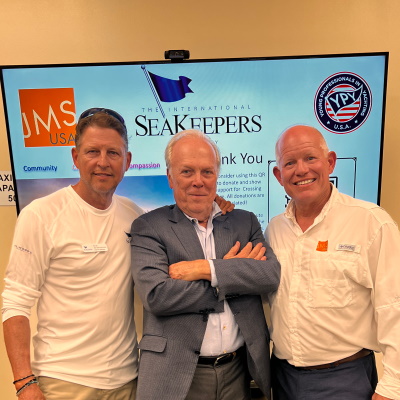 Fort Lauderdale, Florida
June 15, 2023

Overview
On June 15th, 2023, The International SeaKeepers Society attended the Young Professionals in Yachting June Membership Meeting at the Seafarer's House located at Port Everglades. During this visit, guests had the opportunity to explore and learn about the Seafarer's House and listen to Rick Thomas, President of JMS Yachting USA and long-time DISCOVERY Yacht Member, present his involvement in The Crossing and SeaKeepers' Citizen Science initiative.
SeaKeepers' Team Members that attended the event included Ivonne Gamboa, Marketing & PR Manager; Katie Sheahan, Citizen Science Manager; Tony Gilbert, Chief Programs Officer; Dick Seidenspinner, Chief Fleet Operations; and Michael T. Moore; Chairman Emeritus.
Outing Goal
The Young Professionals in Yachting June Membership hosted an exciting tour of the newly renovated Seafarer's House at Port Everglades. This establishment welcomes over 150,000 seafarers from more than 80 countries each year. The newly transformed Seafarer's House in Port Everglades offers a range of amenities, including a convenience store with international goods, a fresh café with hot food and daily menu options, a multi-faith place of worship, free wifi, a library, recreational and health facilities, and open community space. It aims to become the heart of the marine community in Port Everglades, delivering vital resources to ensure the port remains a crucial economic engine for South Florida.
Members also had the opportunity to listen to Rick Thomas, President of JMS Yachting USA and DISCOVERY Yacht Fleet Member, who will be speaking about Crossing for a Cure and SeaKeepers Citizen Science Initiatives.
Rick has over 36 years of experience in the superyacht industry in Florida and worldwide. Back in 1986 Rick founded Nautical Structures, which grew into one of the most respected technical and innovative companies within our industry. Rick is passionate about the ocean and dedicates much of his spare time to organizations such as The International SeaKeepers Society, which promotes oceanographic research, conservation, and education through direct involvement with the yachting community. Rick has also been involved with the International Superyacht Society (ISS) for many years and is currently a Director there. Rick's longevity in the industry and technical knowledge will be of huge benefit to Owners and Captains in the USA.
Young Professionals in Yachting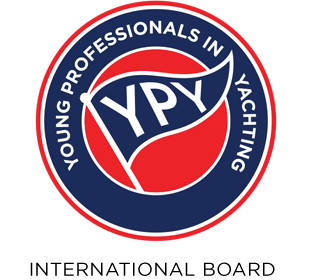 Photo Gallery
This slideshow requires JavaScript.