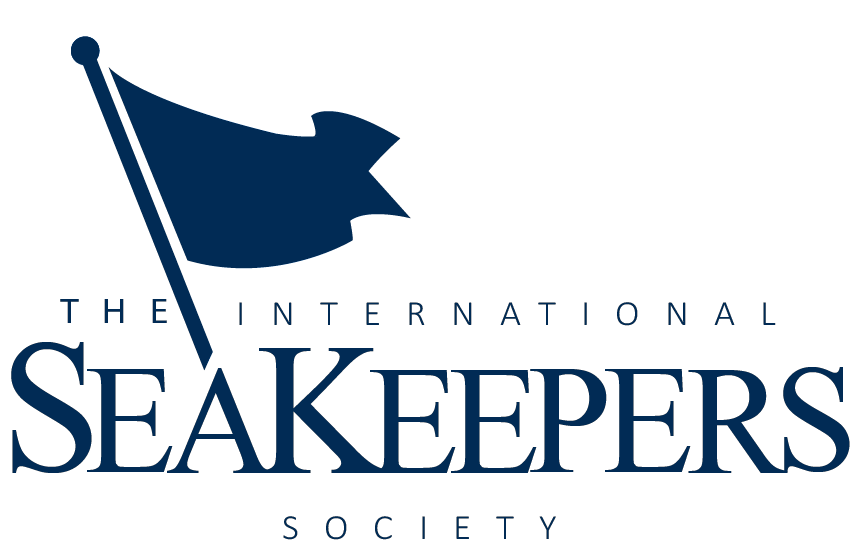 FOR IMMEDIATE RELEASE
11.05.19
MEDIA ALERT/ CALENDAR LISTING
Miami, Florida- April 14th 2017 - The International SeaKeepers Society will host SeaKeepers Bermuda 2017 on Thursday, June 22nd at the Bermuda Underwater Exploration Institute (BUEI) and Harbourfront Restaurant in Hamilton, Bermuda. The event will honor Wendy Schmidt as the 2017 SeaKeeper of the Year for her outstanding leadership and support of
the environment and ocean conservation.
Also recognized as part of the evening's program will be the SeaKeepers of Bermuda: Philippe Max Rouja, Judy Clee, Chris Flook, and John Paul Skinner as a part of the SeaKeepers of the World Program. This effort identifies individuals who demonstrate a commitment to ocean research and conservation in their local communities.
The event chair is Dr. Stefano Tositti, CEO of BWA Yachting and the reception sponsor is Caroline Bay, Bermuda. The evening will highlight the work of the International SeaKeepers Society in partnership with the yachting community through the DISCOVERY Yachts Program.
Wendy Schmidt is President of The Schmidt Family Foundation which works to advance the wiser use of energy and natural resources and to support efforts worldwide that empower communities to build resilient systems for water, food, and human resources. The foundation houses its grant-making operation in The 11th Hour Project, which supports more than 150 non-profit organizations in areas including climate and energy, human rights, ecological agriculture, environmentally conscious sailing, and the vitality of the island of Nantucket, Massachusetts.
Schmidt is also Founder and Vice President of the Schmidt Ocean Institute - established in 2009 to advance oceanographic research, knowledge, and discovery, and catalyze sharing of information about the oceans. The Institute is devoted to the inspiring vision of its Founders on how the advancement of technology and open sharing of information is vital to expanding the understanding of the world's oceans.
To extend her commitment on ocean health issues, Wendy partnered with XPRIZE in 2010 to sponsor the Wendy Schmidt Oil Cleanup XCHALLENGE, a $1.4 million competition designed to identify effective and innovative resolutions to address oil spillage from ocean tankers, platforms, and other sources. The 18-month-long competition was prompted by The Deepwater Horizon disaster and resulted in a solution that produced fourfold improvement over existing cleanup capabilities.
Wendy partnered again with XPRIZE In 2012 to create the Wendy Schmidt Ocean Health XPRIZE, a prize that responds to the global need for better information about the process of ocean acidification, one of the indicators of climate change.
Schmidt serves on the boards of The Natural Resources Defense Council, The California Academy of Sciences, Climate Central, XPRIZE, The Cradle to Cradle Products Innovation Institute, GRIST, Maiyet, The Nantucket Dreamland Foundation, and The America's Cup Organizing Committee.
Wendy Schmidt joins an elite and influential group of leaders in marine conservation including: Jean-Michel Cousteau; Monaco's own H.S.H. Prince Rainier III and H.S.H. Prince Albert II; Canadian film director/producer and deep-sea explorer, James Cameron; American marine biologist, author, lecturer and National Geographic explorer-in-residence, Dr. Sylvia Earle; French fashion tycoon, agnès b.; Sargasso Sea Alliance (SSA), a partnership to protect the Sargasso Sea led by SSA Board Chair, David Shaw and the Government of Bermuda; Fabien Cousteau; and yachting community pioneer, Alexander W. Dreyfoos.
SeaKeepers would like to thank our generous event sponsors: BWA Yachting, Caroline Bay, Insetta Boatworks, Isotropic Networks, and MetOcean Telematics. We would also like to thank our annual sponsors: World Fuel Services | Yacht Solutions, and BWA Yachting. Event media partners are: Charterworld.com, ECO Magazine, MACO Magazine, MegayachtNews.com, SailBrasil Miami, SEVENSEAS Magazine, SoFlaNights.com, South Florida Luxury Guide, Southern Boating Magazine, SuperYacht Industry, Venü Magazine, and Yachts International.
About The International SeaKeepers Society® The International SeaKeepers Society is a not-for-profit 501(c)(3) organization focusing on the health of the world's oceans and climate. SeaKeepers works with the boating and yachting community to take advantage of their unique potential in order to further marine research and to raise awareness about the issues our oceans face. The International SeaKeepers Society acts as a global catalyst working with governments, scientists, institutions, and other marine organizations to further its mission and to support sensible, achievable marine protection and restoration. For more information, please visit www.seakeepers.org.
SeaKeepers Media Contact:
Sarah Hernandez
[email protected]
255 Aragon Avenue
Coral Gables, Florida
Tel: 305.448.7089