The launch of this short film gives viewers an exclusive insight into the process
behind designing elite yachting adventures through interviews and new
footage of the expedition yacht, Project MASTER.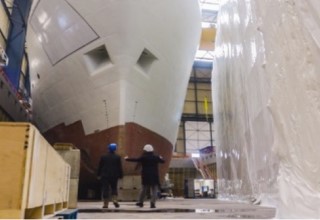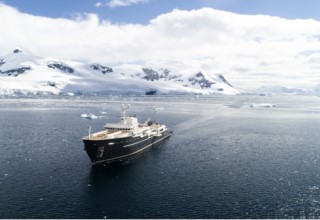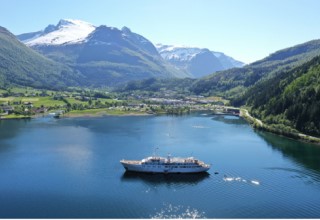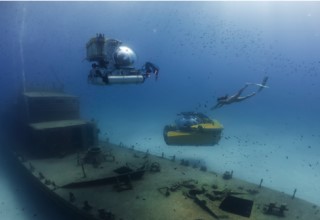 World-leading luxury adventure travel company, Cookson Adventures, and master Dutch builder, ICON Yachts have collaborated on a short film to reflect on their shared passion for expedition yachting. With ocean conservation partner, The International SeaKeepers Society, they share their vision of yachting centred around purpose-driven travel. SeaKeepers supports the development of expedition vessels such as Project MASTER which can provide opportunities for marine research, education, and conservation and raise awareness about the issues our oceans face.
ICON Yachts owner, Micca Ferrero, and Nick Davies, Managing Director of Cookson Adventures both give an insight into how both companies are marrying their unique skills and expertise from over 32 years of combined knowledge to facilitate a greater focus on marine conservation and science in yachting. Benefits from this collaboration include being able to foresee more accurately what the next generation of explorers will require from these cutting-edge vessels in both design and travel experiences. This could be anything from sub-diving with cutting-edge sonar equipment to assist in mapping the ocean floor and attempting to identify new marine species to hosting scientists on board and dedicating space for a world-class laboratory so they can share their findings and knowledge
with guests in real-time.
Filmed in March 2023 at the ICON Yachts shipyard in the Netherlands, this collaboration gives viewers an exclusive behind-the-scenes look at Project MASTER, which is currently in build and set to be one of the world's most capable explorer yachts. Previously a loaden offshore rescue and standby vessel, this ambitious conversion project, expected to be delivered by 2025, is a fitting backdrop to the film's conversation around the future of exploration in yachting.
Nick Davies, Managing Director of Cookson Adventures comments; "Rarely do shipyards and expedition providers come together to shine a light on the process that goes into designing elite yachting adventures. By collaborating from the concept stage and sharing our expertise, we're then able to design complex and meaningful travel expeditions for clients which have purpose. We are excited to provide our input into the design and operation of Project MASTER and we hope to use her as a platform to explore more remote regions of the world in the future. With a state-of-the-art science lab and helipad, the opportunities to design immersive and impactful conservation-focused experiences anywhere around the world will be endless".
Micca Ferrero, Owner of ICON Yachts, states: "It is a true honour to join forces with Cookson Adventures within a historic collaboration during the entire lifecycle of Project MASTER. This exceptional exploration yacht is designed with adventure and scientific expedition in mind, equipped with a full suite of solutions to support the missions while aiming at consistently reducing carbon footprint and environmental impact. ICON Yachts and Cookson Adventures are, therefore, able to deliver a long-term philanthropic project around the vessel, and gather a unique community of likeminded travellers, experts, and scientists across the globe."
As an increasing number of owners and charterers look to discover our world's more remote and challenging destinations by yacht, both Nick and Micca look at how this shift is opening up more opportunities to support conservation and science research as well as how vital it is to incorporate this explorer mindset into every aspect of the design process from an early stage.
Jay Wade, Chairman of The International SeaKeepers Society believes that encouraging the yachting community to get involved in ocean research that impacts the very future of our planet has never been more important. "Now in our 25th year, SeaKeepers understands the power of our community for good. Project MASTER is an exciting build and one that we look forward to working with through our DISCOVERY Yacht Programme. We are excited to see this strong partnership between ICON Yachts and Cookson Adventures and look forward to advancing marine science and conservation together."

You can watch the full film here and here.
www.cooksonadventures.com / www.iconyachts.eu

-ENDS
For more information or imagery please contact Tamsin Graham at Cookson Adventures; Rebecca
Budel at ICON Yachts; or Gill Rodrigues at SeaKeepers. [email protected] /
[email protected] / [email protected].
About ICON Yachts:
ICON Yachts is a Dutch shipbuilding company headquartered in Harlingen, Netherlands. Founded in 2005, the shipyard is owned, since 2021, by Mr. Micca Ferrero, a prominent Swiss businessman. Over the years, ICON Yachts has specialised in yacht conversion and refit projects, establishing a leading position in the sector of Explorer yachts and purpose vessels. The latter are designed and built with multiple objectives, including exploration, sustainability, and science support, which are all crucial components of what defines a purpose vessel.
In 2015, ICON Yachts launched MY LEGEND (77m), one of the shipyard's greatest conversion projects. The original vessel, an ice-breaking tug named MV GIANT, underwent an extensive conversion, shortly conducted at the Dutch shipyard. Upon completion, the vessel was renamed MY LEGEND, becoming one of the first ice-capable yachts with Lloyds 1A Ice Class.
In August 2017, ICON Yachts began the conversion of Sanaborg, today known as RAGNAR, which evolved into one of the shipyard's most recognizable works.
Project Master, reborn out of a history loaden offshore rescue and standby vessel, will be the perfect example of a purpose-built Family Explorer Yacht.
About Cookson Adventures:
Founded in 2009, Cookson Adventures has pioneered the concept of world firsts in luxury adventure travel. From organising the first manned submersible dive in Antarctica to carrying out crucial conservation work in the Galápagos Islands, the company is putting luxury at the heart of extraordinary journeys.
Cookson Adventures meticulously crafts travel experiences that mix adventure and luxury for its global client base. Through its worldwide network of dedicated experts including scientists, marine biologists, conservations, and award-winning photographers, adventures are designed for people with a curiosity and thirst for exploring without sacrificing the highest levels of comfort and safety. Cookson Adventures has committed to carbon neutrality across its expeditions. The team sources audited and measurable carbon offset and reduction projects that are geographically relevant to each trip.
Henry Cookson, the company's founder, is a dedicated adventurer and a Guinness World Record holder for the first expedition to the Southern Pole of Inaccessibility (the exact centre of the Antarctic Continent).
About The International SeaKeepers Society
The International SeaKeepers Society is a not-for-profit 501(c)(3) organization that facilitates oceanographic research, conservation, and education through direct involvement with the yachting community. Providing educational resources and hands-on marine science experiences to students is the primary focus for ensuring the wellbeing of our planet. SeaKeepers enables the yachting community to take full advantage of their unique potential to advance marine sciences and raise awareness about global ocean issues.
Founded in Monaco in 1998, The International SeaKeepers Society has been supporting ocean conservation through direct involvement with the yachting community for twenty-five years. What started as a data collection program aboard select luxury yachts, has evolved to engage thousands of participants annually with at-sea and coastal programming. Today SeaKeepers' mission is focused on the DISCOVERY Yacht Program which is comprised of Scientist-Led Expeditions, Citizen Science, Educational Outreach, and Community Engagement.
SeaKeepers is a catalyst working with governments, scientists, institutions, and other marine organizations to further its mission and support sensible, achievable marine protection and restoration. Activities take place globally through the efforts of headquarters based in the United States with offices located on the East and West coast, and international representation in Singapore, the United Kingdom, and the South Pacific. For more information, please visit www.seakeepers.org.