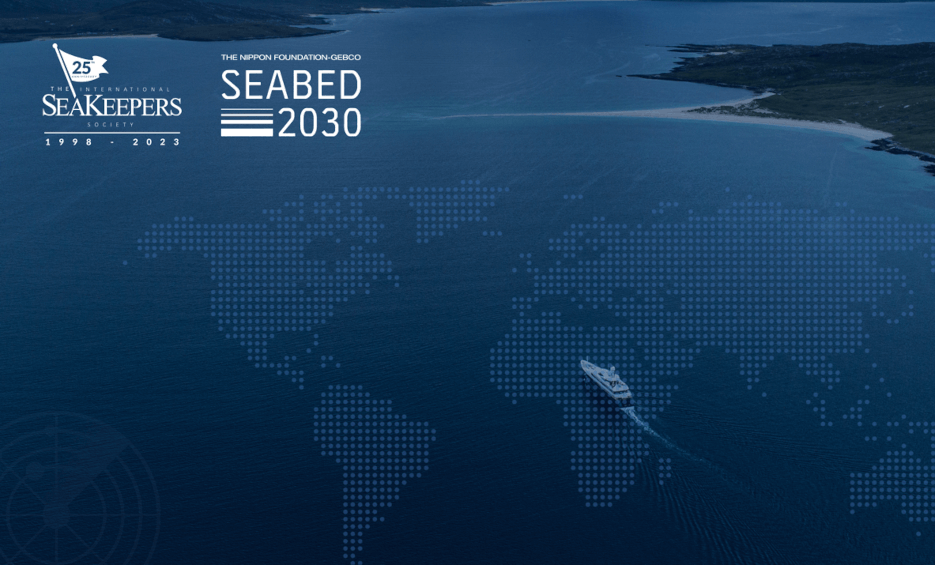 Miami, Florida – 17th September – The International SeaKeepers Society (SeaKeepers) is proud to announce it officially finalized its position as a Trusted Node with the International Hydrographic Organization (IHO) for crowdsourced bathymetry. In this partnership with the IHO, we are recognized as the twelfth and newest Trusted Node to contribute data to this project.
Since the birth of our partnership with the Nippon Foundation-GEBCO Seabed 2030 Project at COP26 in late 2021, SeaKeepers has expanded its efforts to install bathymetric loggers on 65 vessels and reach Seabed 2030's goal of mapping the entire ocean floor by the year 2030. For the past year and a half, the Citizen Science team has sent data from our participating vessels to the Seabed 2030 team who processed, formatted, and transferred the data to the Data Centre for Digital Bathymetry (DCDB) at the IHO. After many chats with the Seabed 2030 team, it was decided that the best way to process the large amount of data provided by SeaKeepers' vessels was to gain Trusted Node status with the IHO.
We are now tasked with processing the data collected by our vessels with loggers and will send the datasets into the DCDB with credit given to the International SeaKeepers Society. Gaining this status and recognition within the crowdsourced bathymetry community elevates us to an important position in this massive effort and allows us to have a greater global reach. Our efforts now continue to focus on engaging vessels in this project by installing loggers onboard, processing the data for the IHO, and creating bathymetric maps and other deliverables for our participating DICSCOVERY Yacht Fleet to visualize the impact they've made. We are contributing to real science, science that will further the safety of mariners, provide valuable information to marine researchers, and promote the protection of our oceans for generations to come.
Katie Sheahan, Citizen Science manager, and her assistant, Valentina Ziti, have been working hard to process and analyze data received from SeaKeepers' vessels and get new vessels to join the mission.
"I would like to thank and recognize Valentina, our Citizen Science Associate, for her exceedingly hard work that has allowed this transition to happen. It is her dedication, coding skills, and seemingly endless willingness to learn that has allowed us to achieve this status, and I'm extremely grateful to work with her on our Citizen Science team. We are looking forward to the new opportunities this achievement will bring, and we thank you all for your constant support and promotion of our efforts." Katie Sheahan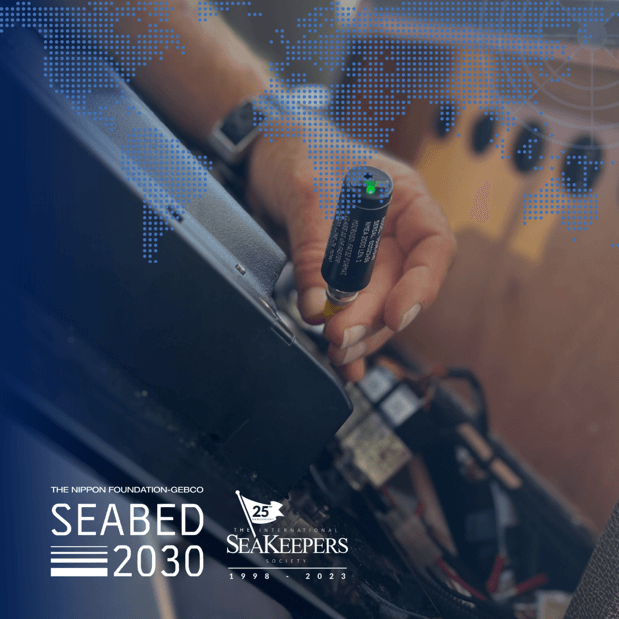 For more information, please visit:
For more information, please contact
Katie Sheahan
Citizen Science Manager
[email protected]
Ivonne Gamboa
Director of Marketing
[email protected]
About The International SeaKeepers Society
The International SeaKeepers Society is a not-for-profit 501(c)(3) organization that facilitates oceanographic research, conservation, and education through direct involvement with the yachting community. Providing educational resources and hands-on marine science experiences to students is the primary focus for ensuring the well-being of our planet. SeaKeepers enables the yachting community to take full advantage of their unique potential to advance marine sciences and raise awareness about global ocean issues.
Founded in Monaco in 1998, The International SeaKeepers Society has been supporting ocean conservation through direct involvement with the yachting community for twenty-five years. What started as a data collection program aboard select luxury yachts, has evolved to engage thousands of participants annually with at-sea and coastal programming. Today SeaKeepers' mission is focused on the DISCOVERY Yacht Program which is comprised of Scientist-Led Expeditions, Citizen Science, Educational Outreach, and Community Engagement.
SeaKeepers is a catalyst working with governments, scientists, institutions, and other marine organizations to further its mission and support sensible, achievable marine protection and restoration. Activities take place globally through the efforts of headquarters based in the United States with offices located on the east and west coast, and international representation in Singapore, the United Kingdom, and the South Pacific. For more information, please visit www.seakeepers.org
About Seabed 2030
The Nippon Foundation-GEBCO Seabed 2030 Project is a collaborative project between The Nippon Foundation and GEBCO. The Seabed 2030 Project, launched at the United Nations Ocean Conference in 2017 by Chairman Sasakawa of The Nippon Foundation, coordinates and oversees the sourcing and compilation of bathymetric data from different parts of the world's ocean through its five centres into the freely-available GEBCO Grid. Four Regional Centres cover the Southern Ocean, the Arctic and North Pacific Ocean, the Atlantic and Indian Oceans, and the South and West Pacific Ocean. These feed data products into the Global Data Centre. The IHO Data Center for Digital Bathymetry (DCDB) serves as the long-term archive for Seabed 2030.